Don't get confused with the number of ceiling fan brands in the market while purchasing ceiling fans. go through this guide to know about the best ceiling fan brands and how to choose your next ceiling fan.
It has become a hard nut to crack to pick out a good ceiling fan due to the arrival of different ceiling fan brands. The ceiling fan industry has become competitive and every year ceiling fan manufacturers are trying to come up with better fans to outrank each other in the field.
There is no doubt in saying that investing in a reputable brand will save you money in the end. Low-quality ceiling fans often offer low price tags but in the long run, they will cost you more on your utility bills, and high maintenance. Alternatively, high-quality fans cost more money but they are likely to reduce the utility bills as they are energy efficient and require little to no maintenance.
The market is filled with premium brands, and each of these brands makes ceiling fans of different quality, sizes and performance. That is the reason why it is hard to decide which brand to select to get the most out of it.
For this reason, we have gathered the list of the best ceiling fan brands to allow you to make your decision where to invest your money before it is too late.
Without wasting time, let's begin…
Recommended: Ceiling fan pros and cons
1. Hunter – (#1 on the list!)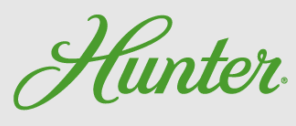 Hunter Fan Company has been in business for more than 130 years. For over a century, the Hunter Fan Company has become the first company that is outranking the rest of companies equipped with the latest tech and trends into their fans. All their ceiling fans go through different tests to make sure they abide by and surpass the established standards. That is the reason, Hunter has become an inspiration for whisper-quiet ceiling fans, durability and great performance.
Related Read: Who Makes Hunter Ceiling Fans?
Design
You do not have to select between the style and efficiency as ceiling fans are not your everyday appliance. Hunter Fan Company makes high-performance ceiling fans that will definitely redefine the style of your space and add an architectural interest to it.
Their models are available in different lighting options, styles, mounting options, blade finishes and well-designed housings etc. They have a ceiling fan for every space.
Every ceiling fan is perfectly made and contains a unique story behind it to tell its origin. The aim of the company to design a fan that everyone connects with on a personal level, as they describe on their about page.
Made to Save
Hunter fans are manufactured keeping in view the top-of-the-line technology that increases their efficiency while generating powerful airflow. Some of this amazing technology has the newest motor technology and smart ceiling fans which are compatible with your smart thermostats. Each fan is made by the company to give quality performance along with low power use.
Additionally, the fans can also be used in all seasons. You can use them in summer as well as in winter when it's super cold. The direction of the fan can be reversed by using a simple button.
Craftsmanship
Hunter Fan Company is famous for its focus on the detail. The weight of each blade is ideal, the metal blade arms are hand buffed, the finishes are hand painted to make sure that each fan is compatible with the Hunter standards.
Their technicians have designed their own testing procedure to make sure that the fans are abiding by the industry requirements. The aim is to design an efficient model that is reliable as well as give preference to the heritage of quality along with well-crafted units.
Hunter Original
Hunter Original ceiling fan has been in business for decades now and the good thing is they are almost the same. Over the years, new technologies are introduced and they have set new trends, but there is one thing that has not changed – The Hunter Original. The company is able to match the changing trends and technologies advancements by boosting efficiency and craftsmanship. However, they have added the popular features and also maintained the class design, that shows the dedication of Hunter Fan Company to remain true to its brand.
2. Casablanca Fan Company – (1st Runner-Up)

The founder of Casablanca Fan company is Burton A. Burton, they introduced its first fan in 1974. The demand for home ceiling fans was in full swing and the company was in business. It happened in the mid-70s when people were dealing with an energy crisis, and everyone want to get better cooling option.
By using the brass finish and other classic designs, Burton showed his fondness for antiques that revolutionized the ceiling fan industry. He always considered ceiling fans as the part and parcel of interior décor that every home required.
Innovation
Casablanca Fan Company are famous for setting trends and they are also proud of being innovators. They innovate great technologies but they also fill the need for improvement on the existing ones. Casablanca is also leading the industry in terms of air movements, motor performance and energy efficiency. They are willing to make the best ceiling fans to surpass the industry standards in every way.
Very few ceiling fan companies contain an in-house Development and research department, and Casablanca fan company is one of them. engineers and technicians are very cooperative with the development team to make sure to provide the new ideas and test them.
Artistry
As we stated earlier, the engineers and technicians work together to test the performance problems, flaws and reliability. Every fan is tested to find any issues that might cause bad user experience. With the help of this, their design team get the ideas of new designs by exploring and pushing their creativity power.
Craftsmanship
Since fans are designed from featherwood and copper material, Casablanca is trying its best to maintain the necessary standard. To make a perfect fan including a curving, cutting, sketching, buffing and burnishing, all the work is completed by the experts. Before they send a unit for full-scale production, they test the fan's prototype in-house for their satisfaction and perfection.
Highest Quality
Casablanca is a fan company that pays a lot of attention and add a lot of effort into its items and products. The company also pays heed to detail. The construction of the fan uses the material such as die-cast virgin zinc, structurally reinforced resin, and heavy-gauge deep-dawn steel. These materials are categorized as high quality and high durability with outstanding performance.
Due to an in-house lab, the technicians can test the performance, quality and reliability problems thus resulting in high quality fans.
Casablanca technicians are famous for their attention to detail, another point is that they are brains behind the CFM testing procedure, a rating that is used to determine cubic feet per minute airflow.
3. Minka Aire (2nd Best)
Minka Group has become a top brand in the decorative lighting market. This brand manages Minka Aire, which provides excellent ceiling fans. Their fans are available in different styles from contemporary and traditional styles to modern styles keeping in view the latest trends. They also feature many blade designs but perhaps the most used is the 3-blade design.
Minka Aire's product line is based on both outdoor and indoor solutions but their attractive product is the 'mini' fans. These small fans are an ideal choice for small-sized rooms. The aim of Minka Group's brand is to perfect the 'art of air management'.
Craftsmanship
Minka is a global brand which is available in two continents, that is why quality and craftsmanship are of the greatest significance. The designs by Minka Aire are considered as works of art because of their attention to detail and the level of perfection. George Kovacs collection is the best example of it, that is a sign of Minka Aire's ability to manufacture high-quality fans.
Style
Minka follows the latest trends in the industry and designs new fans keeping in view the current trends in the market. Their collection is replete with options that can be used in any lifestyle. You name a lifestyle, setting or space and Minka offers a fan that is specifically designed for that preference.
They have some of the popular ceiling fan models in their catalogue including Artemis, Light Wave, and Concept II.
4. Westinghouse
There is a lot of things to talk about in terms of Westinghouse. They contain a very strong heritage of making high quality tech items. their heritage page shows it, and after going through it, you will see their contribution to the quality life we live today.
Their impressive heritage has made them eligible to rank at #3 spot in our list of the best ceiling fan brands as they generate some of the best ceiling fans in the market.
In 1886, they established this electric company, and they have for over a century been the go-to company for cutting-edge technology. Although the company was established in 1886, its history dates back to 1865 when George Westinghouse patented the rotary steam engine. George Westinghouse was behind a lot of innovations, when he died, he had founded sixty companies and 361 patents.
Quality
Westinghouse had been generating high-quality products to prove its innovation and commitment to its users. It is another famous brand that is same as the rock-solid performance.
Westinghouse Ceiling fans are made to be a suitable choice for this era's lifestyle trends. Ceiling fans from them also pass several tests to make sure they fulfill the accepted standards for home, office and business.
Innovation
George Westinghouse is the pioneer of some of the greatest innovations in the market. Even after his demise, Westinghouse Electric company is pursuing its mission of innovation. They have introduced new lighting technologies to update the lighting experience of homes and businesses.
It has become a renowned brand for ceiling fans, light bulbs, lighting accessories and light fixtures.
Since the beginning, Westinghouse had managed to continue its commitment to making ceiling fans as well as lighting items that can be similar to the latest trends in the market.
Craftsmanship
Westinghouse has become a famous brand, which is why they aim to set the trends along with high-quality maintenance. That is the reason they offer the best craftsmanship to make sure everything in the ceiling fans should be ideal. Their broad collection of ceiling fans is different in terms of blade spans, designs, and technology. Westinghouse is using advanced engineering technology to obtain a high level of perfection in their products, which is why they make durable, powerful and energy-efficient products.
5. Emerson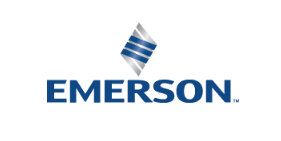 The Emerson's history began in 1890 when the company came into existence in St. Louis by John W. Emerson. Since then the company of Emerson is leading the ceiling fan industry.
Emerson manufactures ceiling fans rated for both indoor and outdoor use. Each fan comes with hand-carved blades, hand-polished plated finishes and extraordinary motors to make sure the long lifespan of your ceiling fan.
An option of building your own fan can also be used if the existing designs do not match your need. With over a century of experience in innovation and technology, Emerson continues to keep itself on the list of top brands while supporting the standards set by the founder.
Efficiency
The main focus of a ceiling fan user is energy efficiency which Emerson took into account by reducing the electricity consumption by up to 40%. Your utility bills are reduced especially if you have an EcoMotor ceiling fan that uses less than a penny to run, similar to Midway Eco Model.
Ceiling fans manufactured by Emerson are renowned for the highest average ratings in the market. Additionally, said to have lower functioning cost, energy efficiency also influence the longevity of the fan. Emerson has added the unique engineering while producing its motors, which enables the motors to function cooler rather than similar size motors. The life of the motor gets increased when it generates less heat thus resulting in the longer rotation of blades.
Power
It is Emerson that proves that energy efficiency will not compromise the power of the unit. To prove this point, Emerson had featured an EcoMotor that uses a charged magnetic field which boosts its capacity to generate air consuming 5x less energy as compared to a standard motor.
Quiet Operation & Longevity
Few brands can beat the quiet operation offered by Emerson items. It was made possible because of the DC EcoMotor which does not have wave noise comes with AC motors.
Additionally, the EcoMotor has a compact construction that makes quiet operation possible and due to this, noise is almost similar to none.
6. Monte Carlo

For more than score years, Monte Carlo has been making some unique ceiling fans. This brand is renowned for its sleek and modern design.
In 1996, it came into existence, since then, they have been working to become a leading brand in electrical wholesale, building industries, home décor, lighting and home improvement. They are expert in fashion-forward ceiling fans that are featured keeping in view the emerging trends. Although ceiling fans have evolved, but Monte Carlo has been committed to offering quality fans with its exceptional customer service.
Fashionable Design
The products of Monte Carlo are based on trend-inspired ceiling fans, and contain a few classic designs for antique users. Monte Carlo ceiling fans are made to inspire and accessorize any space. They are inspired by nature or fashion trends ranging from decorative designs to traditional designs, there is a fan for any need.
The manufacturing standards of Monte Carlos are outstanding. However, their focus on both detail and design that seems to attract many users. The design team is very careful and they pay attention to each part of the fan to make the design attractive.
Performance
The Monte Carlo Company consumes most of its time designing aesthetically attractive fans that feature energy efficiency and are made in such a way that all elements function as a whole. It is to make sure that all the factors result in an excellent performance which causes low energy costs.
Each fan has a powerful motor that is energy efficient and attracts blades that provide maximum airflow.
7. Fanimation

About 30 years ago, the journey started when Tom Frampton designed The Punkah (the first Fanimation fan ever) in Pasadena, California. The Punkah is a mixture of innovation and unique design, the emerging of the brand what we call Fanimation. Today, the company is working in 23 countries and it has over 1500 showrooms.
As a company, Fanimation tries its best to ensure that every item they make fulfill the industry standards. Each fan is manufactured with high quality materials that deserve the engraving of Fanimation. The aim of this company is to make and sell fans, which provides them time to enjoy the art of producing fans. They take into account the functionality and every detail of the design while making them. The final result is an ideal fusion of tech advancements and an age-old craft.
Perfect Fit
They pay stress on every aspect of the fan in order to satisfy the needs of their users. Every part is manufactured to its perfection including motor size, and blade pitch. The fans are designed to provide optimum airflow.
Performance
At Fanimation, everything is perfectly tuned including capacitors, rotor skew angle, lamination stack height, and copper wire diameter. It is done to provide seamless performance. Due to the advancements in tech which are incorporated in design process, the clients can have more control and convenience while using their products.
Distinctive designs
Fanimation is recognized due to its most distinctive designs. To introduce creativity in home décor, the company is able to modify what was once considered as a fitting into a design element. You get unlimited options with Fanimation, from the used materials, style and looks and also size and shape of the blades.
My Fanimation
At Fanimation, you can also construct a fan by choosing the available options of glass, motors, fitters and blades because of my fanimation. A rubber boot will also be given to you that's positioned between the top support and the down rod to minimize motor vibration.
8. Kichler
Kichler has made the selection easy for you due to its several options and styles along with the prominent trends. As per their belief, they want to give ceiling fans and fixtures to every home that add ambiance to room and bring it to life.
Kichler has been in business for a while but they have introduced ceiling fans recently to their product line. After that, they are among the top brands in terms of high quality and unique styles fans. They have become more popular because of their compatibility of existing light kits with popular Kichler styles.
Distinctive Quality
Kichler had made unique beautiful home products since 1938 and they attracted a lot of clients. Every product they manufacture comes with award-winning craftsmanship, superior service, beautiful style and exceptional quality.
The aim of Kichler is to give you wide range of options that can fulfill your requirements and preferences. They think that every fan you select should be more than a piece of hardware. Consider ceiling fans to change your living spaces into inspiring settings. They provide unique finishes along with exciting and fresh colors that are suitable for your style.
We have recently compiled handpicked recommendations on Kichler ceiling fans. You can check them here.
[Bonus] Growing Ceiling Fan Brands
The brands we have listed in this category are also great brands but they are not as renowned as the other 8 brands mentioned above. For the last few years, they have been producing some great fans, which is why we have added them to this list of the best ceiling fan brands. You can also check the quality by choosing a model from their options.
1. Modern Fan Co.
The Modern fan is regarded as the father of contemporary ceiling fan designs. The original design of their company gives rise to the start of the evolution of the ceiling fan designs. Even after 30 years, the original design is still celebrated for its sophistication and timeless originality.
In this modern era, Modern Fan is famous for making one of the most complete and modern ceiling fan collection on the market. They produce their items through mechanical simplification, geometric forms and contemporary finishes. It is to make sure that they continue to set trends and be prior to fashion by producing products that are functional and attractive.
2. Savoy House

For over 50 years, Savoy House has been in the business of electrical supplies and lighting fixtures. They used to assemble lighting fixtures and later they decided to add ceiling fans.
Their fans used to have southern traditional identity but wit the passage of years, the evolved the design to keep themselves apple of the eye of the customers by adding new styles including nostalgic restoration looks, soft contemporary and urban structural. It was this moment that Savoy House became a household brand especially in users who are design conscious.
Savoy House also contains works of top designers including Raymond Waites, Tracy Porter and Karyl Pierce Paxton. When it comes to Savoy House, you will be able to achieve the needs of your ceiling fan and lighting from the wide array of modern designs to the elegant traditional styles.
3. Modern Forms

As the name shows, Modern Forms has successful tech that produces most efficient "smart fans". Each of these fans undergoes meticulous testing and it is done by technicians to make sure it meets the industry standards. Additionally, Modern Forms also made a heavy investment in development as well as research.
Apart from that, they also have an app produced with cloud-based smart controls to be used in multiple homes.
Every fan is designed with a minimalist aesthetic with a mixture of seductive shapes and sophisticated thought.
Conclusion
The ceiling fan industry is replete with brands and they are increasing by and by. The brands are also evolved in the last few decades to follow the latest trends. Due to this, the market has become competitive and the competition is among the top brands with the focus on innovation. That is the reason that there is a variety of fans available and the users are unable to settle on a specific brand.
However, you should not waste too much time in order to find the "right" brand for yourself. In a nutshell, all brands come with pros and cons. All you need to do is to ensure that you choose a reputable brand and when buying, make sure to select a fan keeping in view the efficiency, design, airflow, motor and the brand that fulfills your requirement and taste.
What's Next
Are Ceiling Fans Outdated? Here Are 11 Reasons To Still Consider Them