Do you want to get a new ceiling fan? You may have seen two popular brands of ceiling fans including Hunter and Minka Aire ceiling fans. But you might be thinking that which brand to choose.
Both Minka Aire vs Hunter ceiling fans are known for the best. Their selection is also wide and comes with a log of features.
It would be a Sophie's choice to select between the two. That is why we have highlighted the main features of both brands to finalize the selection.
Minka-Aire vs Hunter ceiling fans comparison
In this article, we have covered a detailed comparison of Minka-Aire and Hunter fans brand.
1. Best Features
When you do a comparison of two famous brands like Minka Aire and Hunter, you will need to know their main features of them.
Minka is a versatile brand that contains a massive collection of ceiling fans along with various features and is available in different price tags.
However, it is renowned for delivering cutting-edge fans with optimum performance and attractive design. Their models are also famous for their energy efficiency with energy star certified.
Alternatively, the brand of Hunter fan is renowned for its strong builds, which makes it an ideal choice to get long-term usage.
Their fans are energy start certified that is why they also save the cost of energy. Apart from that, they offer traditional, modern and classic bronze-finished models with attractive craftsmanship.
If you want a fan of sturdy build, you should choose Hunter. However, if you are looking for quality features available in versatile designs, go with Minka Aire.
2. Technology
In terms of technology, the Hunter brand comes with AC as well as DC motors, AC motors to provide powerful operation and airflow and brushless DC motors to make them energy efficient.
They have introduced some smart fans too that you can connect to Wi-Fi networks and voice commands including AI and Alexa.
In tech, Minka-Aire also features both brushless DC and AC motors, keeping in view your preference. They also have a collection of smart fans, which can be controlled from your phone, Alexa or Google Home Assistants and you can also connect them to your Wi-Fi network.
Minka-Aire and Hunter ceiling fans are also available in reversible option. These reversible fans can be used in winters too, resulting in money savers.
Both fans are great in terms of technology integration. You will be good whichever you choose from them.
3. Ease of assembly and installation
The assembly of the ceiling fan has become an easy task in this era, and most times, you do not need to find an electrician for installation.
Both Hunter and Minka-Aire Ceiling fans are hassle free in terms of assembly and installation of the fan and they also have user manuals to provide instructions in detail that how to assemble and install it.
It also depends on the model you are getting, both Minka-Aire and Hunter brands will provide the essential installation accessories such as hanging ceiling lights and light kits for fan with lights which are available at most fan retailers.
Hunter stands out from Minka Aire due to easy assembly and installation due to its Five Minute ceiling fans which can take only five minutes for installation as can be observed in the video below.
These fans can be installed in 5 minutes, because you will get them pre-assembled up to 95% and the installation is also very easy. It is made easy due to its easy lock blades that snap onto the blade arms without too much physical effort with color coded wiring.
When it comes to installing the Minka-Aire fan, you may need additional assembling than Hunter. The wiring may need extra effort including the task of receiver wiring to both the power house as well as the motor.
However, the installation instructions are easy to understand, you will not face any hurdles while installing if you are following the instructions properly.
In short, installing a Hunter fan will be easier as compared to a Minka-Aire fan because Hunter has the upper hand of pre-assembling.
4. Noise level
As far as the noise level of both brands is concerned, they are of the same class. Hunter and Minka-Aire contain AC motor units in their catalog that can be noisy.
However, they also have the brushless DC motor which performs quietly as compared to AC motor.
Both brands offer good ceiling fan models that are made to provide whisper quiet function.
5. Lighting and brightness
Minka Aire and Hunter both have ceiling fans with LED light kits to provide lighting and brightness in your place. The fans also have dimmable lighting feature to manage the level of brightness.
For instance, if you want a ceiling fan that provides bright lights to install it outdoors, the best choice will be Minka-Aire F865L-CL/SG Barn Ceiling Fan, which is equipped with a bright 40W LED light.
Alternatively, the Solaria Outdoor Ceiling Fan with LED Light from Hunter is equipped with a bright bulb with 2000 lumens.
The entire quality is dependent the specific model you are getting and both brands have the quality lighting options.
6. Remote control
Minka Aire and Hunter ceiling fans are available with the latest tech of remote control. Most units are packed with it or can be obtained separately, depending on your model preference.
The remote control has the main buttons including ON/OFF, speed levels, and lighting control (the buttons may vary due to the different model).
Apart from the remote control, both brands come with different controllers including pull chains, wall control and smart control that can be used via smartphone apps, Bluetooth, and voice commands.
The control features can be different due to the model of the fan as every model contains unique features.
7. Manufacturing Region
Hunter is an American fan company that is founded in Memphis, Tennessee.
All the Hunter's ceiling fans used to be made in the USA. However, the company has shifted its production facilities to China, where all their ceiling fans are manufactured now.
Alternatively, Minka-Aire is a brand of Minka Group, an American fan company situated in Corona, California.
The brand makes and supplies ceiling fans made for the USA market. However, their models are manufactured out of country, the company that makes their fans is based in Taiwan, Hong Kong, and China.
8. Pricing and value for money
When dealing with price tags, there is a large collection of ceiling fans that are available in different price ranges, the selection is from budget-friendly to mid-range, and high-end fans are offered by Minka-Aire and Hunter both brands. However, when you do a comparison, you will come to know that Minka-Aire fans are slightly more costly.
When it comes to pricing, Hunter offers a wide range of budget-friendly (price tag below $150), and mid-range fans ($150-$300).
Unluckily, the high end fans are very costly.
However, both brands have quality fans in all price tags. Plus, Minka Aire fans are a bit costly, they are equipped with more features including stylish designs and your money is worth it.
Are Minka-Aire fans good?
Minka-Aire is one of the top ceiling fan brands, which is replete with a wide range of ceiling fans for the USA market. Additionally, a great selection of fans with different pricing and features.
The brand is renowned for their cutting edge and stylish designs, and with its latest tech, they provide optimum performance with cost efficiency. That is why it is an ideal brand to choose when it comes to buying a ceiling fan.
Is Hunter better than Minka-Aire?
Hunter ranks at the top of the list of ceiling fan brands. Their construction is perfect and equipped with the latest trends and tech that ensures maximum performance and cost efficiency. They are also famous for their easy installation feature and are available in a comparatively lower cost.
However, while doing the comparison of both Hunter and Minka-Aire brands, you will observe that both have a great selection of fans.
As a result, when it comes to comparing the both brands, both brands have their own merits. Ultimately, it is a matter of personal preference in the end. You will look at the factors such as budget, and the fan that suits your needs-both brands offer comparable products, so neither holds a clear advantage over the other.
Top alternatives to Minka-Aire and Hunter fans
The question is, are Hunter and Minka-Aire the only best brands in the market, or are there other alternatives? While the two brands have a good reputation among fans, other brands also give them tough competition. Other brands are:
1. Honeywell fans
Honeywell is one of the top brands in the ceiling fans category, it is famous for its creative designs, cutting-edge technology, and optimum performance.
Their fans are within reach in respect of prices and are replete with different options in respect of fan size, features, shapes, control, blade design, and so on.
2. Westinghouse Fans
When you look at Westinghouse, you will see that it is one of America's oldest brands doing business with electrical and electronics products. The brand is famous due to its lighting products but also designs outstanding ceiling fans.
Westinghouse is renowned for their design ingenuity, cutting-edge tech, and quality products. Additionally, the brand has a range of traditional and modern ceiling fans.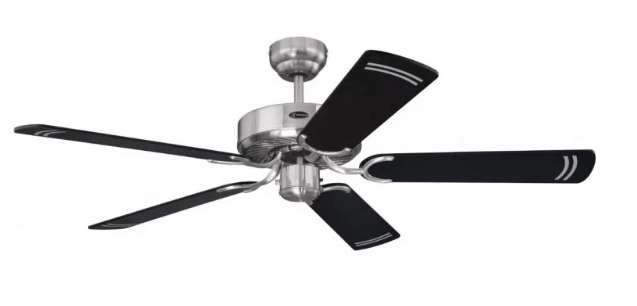 3. Monte Carlo fans
Monte Carlo is a well-known ceiling fan brand that offers stylish designs and long-lasting quality.
Its fans boast contemporary and modern aesthetics, with sleek lines and eye-catching finishes.
Monte Carlo's products are known for their superior build quality, making them an excellent choice for anyone looking to upgrade their home decor with a new fan.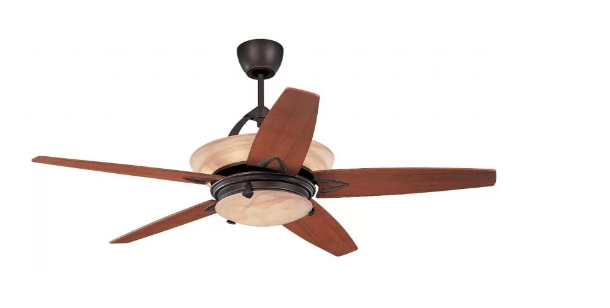 4. Craftmade Fans
The name of brand says it all, its all about craftsmanship. Their ceiling fans are famous for their innovative designs.
Craftmade's quality products are accessible at friendly budget, as their models start from as low as $90.
Final Words
This is an in-depth article for Minka-Aire and Hunter fans. Both brands of ceiling fans offer excellent range and selection of fans with great features including whisper-quiet functioning, DC motors, remote control, wall controls, pull-chain, smart tech and the last is reversible option.
If you are thinking about purchasing a ceiling fan, these brands can be considered, you can opt for either of them keeping in view your budget and preference.
However, you can also go through other alternative brands that can be chosen, including Honeywell, Westinghouse, Monte Carlo, Craftmade which are also available in the market.
Related post on ceiling fans